Business Enterprise Solutions
Imagine your business environment, be it local, national or international, stepping above and beyond with innovative, state-of-the-art telecommunications!
Pipertel Communications takes a collaborative team approach with you and your business. Our goal is to provide you telecommunication solutions utilizing efficient Avaya Small Business Telephony products that are in use by over 1 million customers around the globe. In other words, allowing your business to act like your biggest competitors.
We recognize that your business is faced with unique challenges in establishing and maintaining effective, flexible and reliable communications that can help you grow.
Pipertel partners with world-class Avaya where all levels of capability meets personal accountability - to make your business more successful - and your life a little easier.
To allow your business to become captivated by functions and conveniences you never dreamed possible, connect with Pipertel today!
Dejan Bajic
720-962-0594
Dbajic@pipertel.com
Dennis Bukantis
dbukantis@pipertel.com
720-535-4934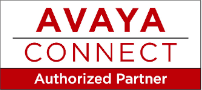 Pipertel Communications is a registered competitive local exchange carrier (CLEC) with the Colorado Public Utilities Commision
Pipertel Communications, 9580 W. 14th Ave. Unit 100 Lakewood, CO 80215 | 720.246.1178 | info@pipertel.com
Designed and Developed by Dougntosh.com